Chesterfield AC Repair | Trusted Air Conditioner Replacements and Regular Servicing
Our Work in Chesterfield -
5 Reviews
Reviews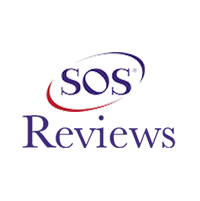 Mrs. Martorana -
04/20/2020
Chesterfield
Even in these COVID days, always exceptional service. Trust is everything to me. I've given their name out numerous times.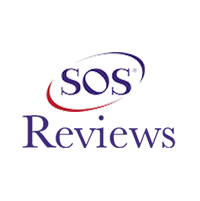 Mrs Samel -
06/17/2021
Chesterfield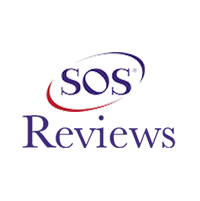 Franz -
12/28/2020
Chesterfield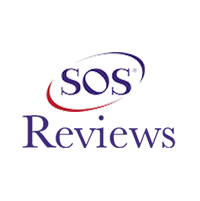 Justin Perry -
06/25/2020
Chesterfield
The tech was able to solve the problem quickly. He explained the problem, and he politely answered all my questions. I had a good experience.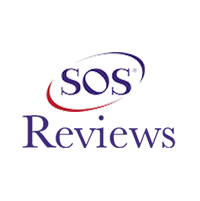 Julie Lee -
09/04/2021
Chesterfield
Professional, friendly and I felt trustworthy!
You don't know the meaning of losing your cool until your AC stops working. It's even worse if you live in a city with unforgiving heat named Chesterfield, MO.
Not to worry, however, Future Aire Heating & Air Conditioning in Chesterfield, MO, provides swift HVAC services to our area's residents. No other heating and cooling company can restore your comfort as we do.
Why Choose Future Aire Heating & Air Conditioning?
With years of dedication to our customers, our technicians address every malfunction and show you how to maintain your system. This goes hand in hand with our smooth payment procedures; talk about transparency and pocket-friendly rates.
What if you need a new AC but cannot afford it? Our financial partners offer credit with convenient repayment terms for any installation and repair services you need.

Not forgetting our solid guarantees.
Your unit is in safe hands with us. When it comes to client service, we are unmatched. We understand the frustration of dealing with rude agents and a faulty AC at the same time. Our Chesterfield MO representatives are not only respectful but also knowledgeable about cooling systems.
Moreover, we have a hotline for inquiries and emergencies. We also welcome customer feedback to serve you better.
Air Conditioning Installation and Maintenance Service Near You
With a rise in the temperature, the demand for AC goes up. The very thought of spending summers without the comfort of your AC is enough to induce sweat and stress. It's always a good idea not to take any risks and schedule an appointment with the highest-rated AC repair services in Chesterfield, MO, near you.
And if you have purchased a new air conditioning system recently, you must install it with care. The faulty and incompetent installation will take a toll on the system, affecting its durability. So why take any chances? Hire the leading AC installation services, and bid farewell to your heating cooling worries.
Need To Get Your Air Conditioner Serviced or Repaired? Call Our HVAC Equipment Experts Today!
Nothing comes before our customers' satisfaction. If you're looking for efficiency, we've built a name for ourselves in the indoor air quality and HVAC industry, with countless happy clients to show. No challenge is too big when your comfort is concerned.
Apart from homes, we also set up, replace, and service ACs in commercial establishments. Reach us today for all your HVAC system needs, and call our Chesterfield, MO phone number now!
Business Information:
Future Aire Heating & Air Conditioning of Chesterfield
400 Chesterfield Center Suite 400, Chesterfield, MO 63017
636-425-2854
What Is The History Of Future Aire? Learn More About Your Heating, Ventilation, and Air Conditioner Company
We are proud to have earned the Carrier Factory Authorized Dealer award. Future Aire was founded in 1984 by John Ven John, the current owner & president of the company. Known for being the hometown heating & cooling specialist, this family-owned and operated business has the same owner & name for over 35 years. The business was started in Affton, MO, and in 1989, John moved his family and business to Eureka, MO.
As a Carrier Factory Authorized Dealer, we take pride in providing our customers with the very best products and high-quality service. We've performed thousands of service calls and installations and have an A+ BBB rating (Better Business Bureau).
Future Aire repairs and installs all makes and models of heating and cooling equipment for residential and commercial applications. Future Aire has an on-site custom sheet metal fabrication shop where we fabricate all types of ductwork, custom fittings and much more. Future Aire also services and performs maintenance on all types of HVAC systems, both residential and commercial.
Future Aire is at the forefront of servicing and installing EPA-recognized high-efficient systems, like geothermal, green speed, and ductless technology.
Future Aire is on a technical course committed to cutting-edge weekly training for all of our technicians and personal, resulting in top-notch air conditioning and furnace repair.
All of the Future Aire technicians are background checked, insured and highly trained, plus they are always upfront and honest.
Future Aire has won Carrier's most prestigious award, the President's Award, thus placing Future Aire at the top 10% for the best customer service in the nation.
Frequently Asked Questions Answered by our AC Repair Chesterfield, MO Team
What is the average life expectancy of equipment?
Most systems have a lifetime of 10 to 20 years. As your equipment gets older, its efficiency can decrease dramatically. You may notice that it gets noisier and needs repairs more often. When a unit begins to show its age, you have two choices. You can overhaul the system or replace it. Because heating and cooling technologies improve over time, a new system designed with newer, more energy-efficient equipment makes sense, especially if your system is 10 or more years old. We can estimate the cost of a new system and a payback schedule that will show you how newer technology will pay you back in lower energy usage.
Can I replace the outdoor unit with an older system to save money?
No. Replacing only the outdoor unit will lower the efficiency of the unit. In fact, you can lose up to 15% of the unit's efficiency! Even worse, your system may fail sooner than normal, and most manufacturers' warranties will be voided. It would be best if you always replace the indoor cooling coil with the outdoor unit.
Will a bigger-sized system perform better?
No, you don't want your air conditioner to be too big. Air conditioners control the comfort level in your home by cooling the air and by removing humidity. An oversized air conditioner will cool your home faster, but it will use more energy and not adequately remove humidity.

A unit that is too big for your home will have short run cycles. It may take only a short time to cool the air, but the unit shuts off before enough air blows across the indoor coil, where moisture condenses into water and drains from your system. Too much moisture left in the air can lead to mold and mildew problems.

These short-run cycles also mean your system starts and stops more often, which uses more energy and causes many wear and tear. An air conditioner operates more efficiently during long-run cycles.
The same holds with heating systems. An oversized furnace will warm the house quicker, but it uses more fuel and causes greater temperature swings in the home.
Why is a system with matched components so important?
A matched system is important for a variety of reasons. One is comfort. When all your components are properly sized to your home, you can control exactly how much heating or cooling you need so you can relax. Also, a properly sized matched system enables every component to perform as designed, meaning proper cycle times are maintained, humidity is controlled, and system sound is minimized.
Another reason matched systems are important is efficiency. Most systems people buy are too large for their homes, which uses more energy than needed for your home. A matched system outlined by a dealer who has completed a load calculation for your home provides just the right amount of heating and cooling you need so you get the most value for your utility dollar.
Should I have my furnace and air conditioner serviced every year?
Yes. Keeping your system properly maintained will lower energy and repair costs, prevent breakdowns, and prolong the life of your equipment. Neglecting necessary maintenance ensures a steady decline in air conditioning performance while energy use steadily increases.
Why should I purchase a service agreement?
Without warranty coverage, a breakdown can mean significant expense in parts, labor, or both. However, with one of our service agreements, you avoid that unexpected significant expense. While no warranty can guard against every possible problem, we can explain the broad range of protection our service agreements afford.
How can I reduce my cooling energy costs?
Upgrade to a high-efficiency air conditioner - Swapping your old, inefficient air conditioning system for a high-efficient one can cut electricity bills by one-third. Please consult one of our professional technicians to ensure your system is the right size for your home, and you aren't over- or under-cooling for your space needs.
Turn up the temperature — To save electricity during the summer, set the temperature above 75° as every degree below this will add an extra three to five percent to your energy bill.
Install ceiling fans — Change the direction of airflow on your ceiling fans. In the summer, the blades should operate in a counter-clockwise direction as a way of creating a nice, gentle wind.
Have an annual maintenance performed — Having an annual maintenance performed on your air conditioner by a licensed technician will help ensure it operates at its peak efficiency and catches any potential breakdowns before they occur.
Don't block vents in well-used rooms — Keep your supply and return air vents free of objects like blinds, carpets or furniture so your air conditioner can operate efficiently and there is even cool air distribution.
Why should I buy Energy Star labelled equipment?
The average home spends about $1,900 annually on energy bills. Heating and cooling account for as much as half of a home's energy use. The EPA provides important recommendations for energy-efficient equipment, including proper sizing, quality installation and maintenance, and other home improvement considerations to help you get the most out of the heating and cooling products you purchase, save energy, and save as much as 20% annually on your total energy costs.
ENERGY STAR qualified products prevent greenhouse gas emissions by meeting strict energy efficiency guidelines set by the U.S. Environmental Protection Agency (EPA) and the U.S. Department of Energy (DOE).
My air conditioner is very loud when I entertain outside, what can I do?
A difference of 6 decibels (such as between 72 dB and 78 dB) is technically a four-fold increase in compressor sound when rating air conditioners or heat pump units. However, it takes a difference of 10 decibels to double the loudness. It is also noted that it takes approximately 3 decibels for the average human ear to discern any difference in loudness at all.
Great strides have been made in reducing the operating sound level of equipment. We will be happy to show you the difference in sound ratings with our product line.